Customer relationship management icon png cool
Customer relationship management - Free business icons
Users are mentioning that the icons for custom entities in CRM for Outlook all For example, if you have an image new_/images/navImagepng it won't be. Customer Relationship Management1 - Cool And Warm Colors is one of the clipart about customer . Partner - Customer Relationship Management Icon Png . Free vector icon. Download thousands of free icons of business in SVG, PSD, PNG, EPS format or as ICON FONT. More CRM icons. View all - 39 icons. CRM .
Custom Entity Icons in Dynamics CRM
C is for Customer: Customer is the key word! If your customer is not at the heart of your Customer Relationship Management CRM strategy, you will not get the full investment.
How will the information in CRM benefit the customer? How can CRM be utilized to speed up the process to benefit the customer? What next steps could be triggered using the CRM data to help the customer?
C is for C-Level Executives: If you are a C-Level executive for your organization, there is no excuse for being unaware of how a CRM system can be used to provide the company with reports to benefit the company as a whole.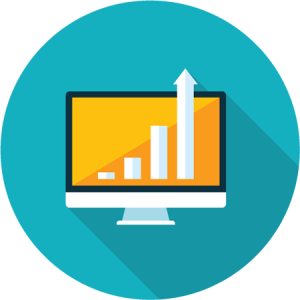 Making excuses for the issues with CRM starts and stops with the executive team. If you have purchased the font s license for use as the principle design element to create a product to be sold such as, not limited to, rubberstamps, refrigerator magnets, or if the usage of the font adds value value added to a product to be sold such as wrist watches, house numbers, stencil kits, decals, digital art screensavers, 3-D models, or other computer applicationplease call P22 at if you have any questions, for permission or to receive your commercial license quote or visit: The font may be modified if properly licensed for non-commercial or in-house use.
The modified font software may not be sold or distributed. The basic P22 license allows for the embedding of P22 fonts only if the document created is set to Print and Preview.
The Six C's of CRM | TopLine Strategies - Leading IT Integrator
If P22 fonts can be extracted, edited and therefore transferred in any way, an additional license is required to account for each recipient of the document and font file s 5. The software and accompanying documentation are copyrighted and contain intellectual property information protected by law. You may not make or distribute copies of this software or accompanying documentation without the express written consent of P Disclaimer and Limited Warranty. P22 warrants that the font software is free of errors and will be replaced within 90 days of purchase in the event of defective media.
If failure of the font software results from accident, abuse, or neglect, P22 assumes no responsibility to replace the software.
Custom Entity Icons in Dynamics CRM | TopLine Strategies - Leading IT Integrator
At the option of P22, there may be updated versions of the software which will be offered to registered users. You agree to indemnify and hold P22 harmless from any and all claims, liabilities, and costs including attorney's fees, arising out of your breach of this agreement or promises you made.
If these terms are not agreed to and respected P22 reserves the right to revoke Grant of License. This agreement is governed by and constructed in accordance with the laws of the State of New York. All disputes between P22 and the end user whether or not arising hereunder shall be conducted within the courts and jurisdiction of Erie County, New York. Ok, great news, I see the icon! There's only one problem I only specified the new Icon attribute for the first custom entity "Multiple Prospects," so why now am I still having the same problem, but this time with a new image?
I did some searching online and really didn't come up with much, until I finally stumbled across this Microsoft Connect post.
The main description discusses using the Icon attribute in a SubArea and not seeing the icon displayed. The post is marked as resolved with no real explanation and all the commenters still sound confused, but then I checked out the "Workarounds" tab and that is where I found the information I was looking for.
If only the last portion of that name is used as a reference, we have a problem because all of our Web Resources are named icon16x I went back to the IconCache folder for Outlook and my suspicions were confirmed when I saw this file: There was my icon in the cache Since the first icon had this name, and was being cached, all of the other entities who also referenced an icon16x So I went through and renamed our Web Resources to have unique names after the simulated pathcleared my Outlook icon cache, and success!
Each custom entity, now displayed its correct icon As you can see from the last image, our icons are a little hard to see. We opted for a gray icon to match the lookup icons for OOB entities in the Web UI, but as you can see, they get a little lost in Outlook when you are using the "Black" color scheme.