Meet the press archives 2008 obama presidential seal
MTP transcripts, resources and video - Meet the Press - Resources | NBC News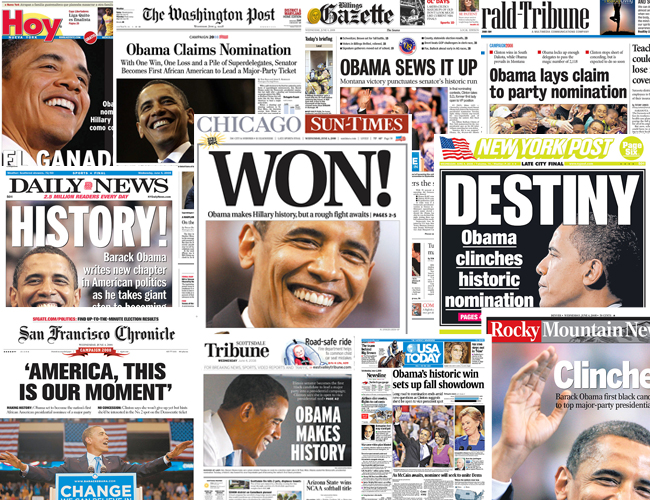 Nov 7, Office of the Press Secretary THE PRESIDENT: Tonight, more than years after a former colony won the right to Tonight, in this election, you, the American people, reminded us that while our road has been . with leaders of both parties to meet the challenges we can only solve together: reducing. Dec 7, But since Election Day , the list of challenges facing the incoming President-elect Obama, welcome back to MEET THE PRESS. PRES. .. and India and the Afghan government--to stamp out the kind of militant, violent. Jul 31, But with President Barack Obama's reelection campaign heating up, this During the campaign, reporters were told that Columbia had not . Raza annual meeting in San Diego, Calif., on July 13, , Obama "How to Seal Your Juvenile Records: What Every Juvenile Should Know. SEIU Blog.
It turns out it was originally written by a conservative blogger named John Semmens of Arizona in Now I know this email was forwarded to me innocently and with good intent. But one major problem among many with the Internet is many people take statements and read blogs and emails and in many cases take it as gospel truth.
But my thirst for truth commands and demands me to research everything and I mean everything that comes my way even if it means coming to the aid of and defending the enemy.
The Sword of Truth will topple Obama and the Democrats. Unfortunately propaganda like this only aids the enemy. Obama and his kind are fighting the army of The Lord God most High. Truth will prevail and they will be defeated. The Holy Catholic Church.
Many of these empires, movements and ideologies are long gone and have been destroyed and those that remain will meet the same fate. But the Church is still standing and She will stand until the end of time. She is the light on the hill and she proclaims Truth which is unchanging and constant.
I will save this topic for another time. Mr Obama, you may have the powers of hell on your side but they are no match for the Kingdom of Heaven. Hide Caption 12 of Photos: Sasha was 7 when her father took office.
Hide Caption 14 of Photos: Griffin on October 29, The President traveled to an Air Force base in Dover, Delaware, to meet a plane carrying the bodies of 18 Americans killed in Afghanistan. Hide Caption 15 of Photos: Hide Caption 16 of Photos: The Norwegian Nobel Committee said it honored Obama for his "extraordinary efforts to strengthen international diplomacy and cooperation between peoples. President to win the Nobel Peace Prize.
'Meet the Press' transcript for Dec. 7, 2008
Hide Caption 17 of Photos: Hide Caption 18 of Photos: Hide Caption 19 of Photos: A bill passed the Senate in Decemberbut there were intense negotiations before it could pass the House.
And we have said publicly and privately that we want to see a package that helps homeowners not just because it's good for that particular homeowner, it's good for the community. When you have foreclosures, property values decline and you get a downward spiral all across America.
It's also good for the financial system because keep in mind how this financial system became so precarious in the first place. You, you had a huge amount of debt, a huge amount of other people's money that was being lent, and speculation was taking place on--based on these home mortgages. And if we can strengthen those assets, then that will strengthen the financial system as a whole.
So I think a moratorium on foreclosures remains an important tool, an important option.
Obama's final report card: Did he live up to his promise? - CNN
I think we also should be working to figure out how we can get banks and homeowners to renegotiate the terms of their mortgages so that they are sustainable. The vast majority of people who are at threat of foreclosure are still making monthly payments, they want to stay in their homes, they want to stay in their communities, but the strains are enormous. And if we can relieve some of that stress, long term it's going to be better for the banks, it's going to be certainly better for the community, it's going to be better for our economy as a whole.
This is going to be a top priority of my administration. Have you personally conveyed your disappointment to the administration or had your economic advisers get in touch with Hank Paulson and say, "Why aren't you doing more about mortgages?
We, we have specifically said that, moving forward, we have to have a housing component to any actions that we take. If we are only dealing with Wall Street and we're not dealing with Main Street, then we're only handling one-half of the problem. And finally, what about those homeowners out there who are struggling to do the responsible thing, to pay their mortgages?
And now they look across the street and the neighbor may be getting bailed out. So they feel they're the victim of a double whammy. They're paying their taxes to bail out the guy across the street and struggling to pay their mortgages. Why wouldn't they just take a walk on their mortgage and say, "I want in on that"?
Well, look, that, that's one of the tricky things that we've got to figure out how to structure. We don't want what you just described, a moral hazard problem where you have incentive to act irresponsibly. But, you know, if my neighbor's house is on fire, even if they were smoking in the bedroom or leaving the stove on, right now my main incentive is to put out that fire so that it doesn't spread to my house.
And I think most people recognize that even if there were some poor decisions made by home buyers, that right now our biggest incentive is to make sure that the housing market is strengthened. I do think that we have to put in place a set of rules of the road, some financial regulations that prevent the kind of speculation and leveraging, that we saw, in the future.
Advertise And so, as part of our economic recovery package, what you will see coming out of my administration right at the center is a strong set of new financial regulations in which banks, ratings agencies, mortgage brokers, a whole bunch of folks start having to be much more accountable and behave much more responsibly because we can't put ourselves--we, we can't create the kind of systemic risks that we're creating right now, particularly because everything is so interdependent.
We've got to have transparency, openness, fair dealing in our financial markets. And that's an area where I think, over the last eight years, we've fallen short. President-elect, we're going to take a break. When we come back, we're going to talk about taxes, the fallout from Mumbai, obviously, Iraq and Afghanistan. More of our exclusive interview yesterday in Chicago with President-elect Barack Obama after this brief station break.
We're back with President-elect Obama. We want to talk about taxes. That was a central piece of your campaign. Here's what you had to say. We need to roll back the Bush-McCain tax cuts and invest in things like health care that are really important.
Instead of giving tax breaks to the wealthy, who don't need them and weren't even asking for them, we should be putting a middle class tax cut into the pockets of working families. Have the economic conditions changed what you hoped to do about taxes? Is that your plan? Well, understand what my original tax plan was. It was a net tax cut. Ninety-five percent of working families would get tax relief. To help pay for that, people like you and me, Tom, who make more than a quarter million dollars a year, would play--pay slightly more.
We'd essentially go back to the tax rates that existed back in the s. My economic team right now is examining do we repeal that through legislation? Do we let it lapse so that when the Bush tax cuts expire they're not renewed when it comes to wealthiest Americans? And we don't yet know what the best approach is going to be, but the overall thrust is going to be that 95 percent of working families are going to get a tax cut, and the wealthiest Americans, who disproportionately benefited not only from tax cuts from the Bush administration but also disproportionately benefited when it comes to corporate profits and where the gains and productivity were going, they are going to give up a little bit more.
And it turns out that But right away or ? Well, as I said, my economic team's taking a look at this right now. But, but I think the important principle--because sometimes when we start talking about taxes and I say I want a more balanced tax code, people think, well, you know, that's class warfare.
It, it turns out that our economy grows best when the benefits of the economy are most widely spread. And that has been true historically. And, you know, the real aberration has been over the last 10, 15 years in which you've seen a huge shift in terms of resources to the wealthiest and the vast majority of Americans taking home less and less.
Their incomes, their wages have flatlined at a time that costs of everything have gone up, and we've actually become a more productive society. So what we want to do is actually go back to what has been the traditional pattern.
We have a broad-based middle class, economic growth from the bottom up. That, I think, will be the recipe for everybody doing better over the long term.
Your vice president, Joe Biden, said during the course of this campaign it would be patriotic for the wealthy to pay more in taxes. In this economy, does he still believe that? Well, I--you know, I think what Joe meant is exactly what I described, which is that if, if our entire economic policy is premised on the notion that greed is good and "What's in it for me," it turns out that that's not good for anybody.
It's not good for the wealthy, it's not good for the poor, and it's not good for the vast majority in the middle. If we've learned anything from this current financial crisis--think about how this evolved.
Barack Obama On Meet the Press Sept. 7, 2008?
Obama's 'Sealed' Records
Barack Obama
You had a situation in which you started seeing home foreclosures rise. You had a middle class that was vulnerable and couldn't make payments. Suddenly, all the borrowing that had been--and, and, and all the speculation that had been premised on those folks doing OK, that starts evaporating. Next thing you know, you've got Lehman Brothers going under.
People used to think that, well, there, there's no connection between those two things. It turns out that when we all do well, then the economy, as a whole, is going to benefit. I want to move now to international affairs, the war on terror. Obviously, we have all been stunned by what happened in India at Mumbai. It is still playing out in that part of the world. You have said that the United States reserves the right to go after terrorists in Pakistan if you have targets of opportunity.
Does India now also have that right of hot pursuit? Well, I'm not going to comment on that. What, what I'm going to restate is a basic principle. Number one, if a country is attacked, it has the right to defend itself. I think that's universally acknowledged. The second thing is that we need a strategic partnership with all the parties in the region--Pakistan and India and the Afghan government--to stamp out the kind of militant, violent, terrorist extremists that have set up base camps and that are operating in ways that threaten the security of everybody in the international community.
And, as I've said before, we can't continue to look at Afghanistan in isolation. We have to see it as a part of a regional problem that includes Pakistan, includes India, includes Kashmir, includes Iran.
And part of the kind of foreign policy I want to shape is one in which we have tough, direct diplomacy combined with more effective military operations, focused on what is the number one threat against U.
And that's al-Qaeda and, and, and their various affiliates, and we are going to go after them fiercely in the years to come. President Zardari of Pakistan has said that he expects you to re-examine the American policy of using unmanned missiles for attacks on terrorist camps in Pakistan; and there have been civilian casualties in those attacks as well.
Are you re-examining that policy? Well, I--what I want to do is to create the kind of effective, strategic partnership with Pakistan that allows us, in concert, to assure that terrorists are not setting up safe havens in some of these border regions between Pakistan and Afghanistan.
So far President Zardari has sent the right signals. He's indicated that he recognizes this is not just a threat to the United States, but it is a threat to Pakistan as well. There was a bombing in Pakistan just yesterday that killed scores of people, and so you're seeing greater and greater terrorist activity inside of Pakistan.
I think this democratically-elected government understands that threat, and I hope that in the coming months that we're going to be able to establish the kind of close, effective, working relationship that makes both countries safer.
Castellanos: There's an 'Otherness' About Pres. Obama - Meet The Press - NBC News
That part of the world is such a hot zone. Is it going to be necessary for you to appoint some kind of a special envoy to worry only about South Asia with presidential authority? I have enormous confidence in Senator Clinton's ability to rebuild alliances and to send a strong signal that we're going to do business differently and place an emphasis on diplomacy. Let's talk for a moment about Iraq. It was a principal--it was one of the principals in the organization of your campaign at the beginning.
A lot of people voted for you because they thought you would bring the war in Iraq to an end very swiftly. Here is what you had to say on July 3rd of this year about what you would do once you took office. I intend to end this war. My first day in office I will bring the Joint Chiefs of Staff in and I will give them a new mission, and that is to end this war responsibly, deliberately, but decisively.
When does the drawdown of American troops begin and when does it end in Iraq? Well, one of my first acts as president, once I'm sworn in, will be to bring in the Joint Chiefs of Staff, to bring in my national security team, and design a plan for a responsible drawdown.
You are seeing a convergence. When I began this campaign, there was a lot of controversy about the idea of starting to draw down troops. Now you've seen the--this administration sign an agreement with the Iraqi government, both creating a time frame for removing U. And so what I want to do is tell our Joint Chiefs, let's do it as quickly as we can do to maintain stability in Iraq, maintain the safety of U.
But recognizing that the central front on terror, as Bob Gates said, started in Afghanistan, in the border regions between Afghanistan and Pakistan.