Relationship of science and technology to religion
Religion, Science, and Technology - IEEE Technology and Society
What is the relation between philosophy of religion and science? .. experimenting; some think of it as a synonym or close relative to technology; some think of it. Effectiveness of the Science, Technology, Society, and Religion, (STSR) on In close relation with the effectiveness of the STS, some studies. The Relationship between Science and Religion According to for the advancement of science and technology be prevented from using their.
We have to ask, not only whether this is possible but whether this is in accordance with the will of God. That obviously is not a scientific or technological question. It is not a question of what is possible but of what is right. Of course, it is true that many people do not believe in God, and therefore would not accept what I just said about this being a fallen world. Nevertheless they too, even those who have no belief in God, have to apply a moral understanding to science and technology.
I hope they would do this by reflecting on the meaning of what it is to be human, on the value of personhood. And I believe that in this field it is possible, for Christians and non-Christians, for believers and unbelievers, to find a large measure of common ground.
At the same time, we cannot fully understand our limitations as fallen human beings without reference to our faith. So the cooperation with the non-believer only extends to a certain limited degree. One answer might be to say technology is not in itself moral or immoral. Technology simply tells us what is possible for us to do. Therefore, it is the use we make of technology that brings us to the question of whether a thing is moral or immoral.
On the other hand, I would want to go further than that, to say that certain forms of technology might in themselves involve a misuse of humans or animals. I have grave reservations, for example, about experiments on animals by dissection. So, it is not perhaps just the application of technology that can be wrong but the actual technology itself, if it involves a wrong use of living creatures, humans or animals.
Again, a technology that involves widespread destruction of natural resources, that pollutes the world round us, that too, I would say in itself is wrong, regardless of what this technology is being used for.
Often it must be a question of balancing one thing against another. All technology is going to affect people, one way or another. But there comes a point where the effect is unacceptable because it is making this world more difficult for other humans to live in.
It is making the world unsuitable for future generations to survive within. Thus, one cannot make a sharp distinction between the technology in itself and how we apply it. Perhaps the technology itself may involve a wrongful use of humans, animals, or natural things; wrongful because it makes the world somehow less pleasant and less healthy for us to live in.
If we assume a scientific approach, that assumes that humans are simply elaborate machines, and if we develop technologies which work on that basis, I do think that is a threat to our religious faith, because of my belief in the dignity and value of the human person. We are not simply machines. We have been given free will. We have the possibility to communicate with God. So in assuming that the human being is merely a machine, we are going far beyond the actual facts of science, far beyond the empirical application of technology, since this is an assumption with deep religious implications.
Thus there can be conflict when science and technology go beyond their proper limits, and when they do not show respect for our personhood. If we assume that science and technology, taken together, can answer every question and solve every problem, that would be making them into a new religion, and a religion that I reject. But science and technology do not have to take that path.
As before, I would emphasize we have to respect certain limits, and these limits do not come simply from science or technology. We have, that is to say, to respect certain limits on our human action.
What is the relationship between Science and Religion? - Philosophy Stack Exchange
Indeed, today increasingly we hear arguments to justify euthanasia. I am not at all happy about that as a Christian.
Here, then, is a very obvious use of technology, of medical knowledge, where I feel we are overstepping the proper limits because we are taking into our hands that which essentially belongs to God.
I do not know exactly what is meant by posthumanism. Humans have uniqueness because they alone are made in the image and likeness of God. Could there be a further development in the process of evolution, whereby some living being would come into existence, that was created but on a higher level than us humans? This is a question that we cannot really answer. But from the religious point of view, speaking in terms of my faith as a Christian, I find it difficult to accept the idea that human beings might be transcended by some new kind of living creature.
I note that in our Christian tradition we believe that God has become human in Christ Jesus. The second person of the Trinity entered into our human life by taking up the fullness of our human nature into Himself.
I see the incarnation as a kind of limit that we cannot surpass and that will not be superseded. And so I do not find it helpful to speculate about anything beyond our human life as we have it now.
But we are not omniscient. All I would say is that it will get us nowhere if we try to speculate about something that would transcend human nature. The only way we can transcend human nature is by entering ever more fully into communion with God, but we do not thereby cease to be human. Whether God has further plans of which we know nothing, we cannot say. I can only say that, within the perspective of human life as we know it, I cannot see the possibility of going beyond the incarnation of Christ.
Human enhancement and bodily amplification are acceptable if their purpose is to enable our human personhood to function in a true and balanced way but if we use them to make us into something different from what we truly are, then surely they are not.
Of course that raises the question of acceptable, what we truly are. Here the answer, as I have already said comes not from science but from our religious faith.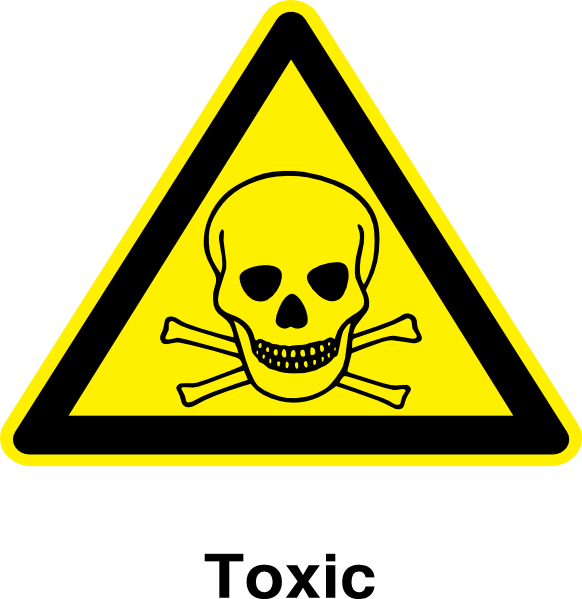 I become deeply uneasy when such things are suggested, basically because it undermines the fullness of our personhood. Anything that degrades living persons into impersonal machines is surely to be rejected and opposed.
There is as it were in our human nature a God-shaped hole which only He can fill. Now perhaps robots, automatic machines, can solve intellectual problems, can develop methods of rational thought, but do such machines have a sense of right or wrong? Still more, do such machines have an awareness of God? A machine however subtle does not feel love, does not pray, does not have a sense of the sacred, a sense of awe and wonder.
As human beings we have an impulse within us that leads us to pray.
Religion and Science (Stanford Encyclopedia of Philosophy)
Indeed, prayer is our true nature as humans. Only in prayer do we become fully ourselves. And to the qualities that I just mentioned, awe, wonder, a sense of the sacred, I would add a sense of love. Through loving other humans, through loving the animals, and loving God, we become ourselves, we become truly human. Without love we are not human.
Religion and Science
Relationship between religion and science
The Relationship between Science and Religion According to "Laudato Si'"
Now, a machine however subtle does not feel love, does not pray, does not have a sense of the sacred, a sense of awe and wonder. To me these are human qualities that no machine, however elaborate, would be able to reproduce. You may love your computer but your computer does not love you. Are there Any Guidelines in the Bioethics Domain? In assessing such questions as organ donations, heart transplants, and the like, my criterion is: If organ transplants and the like enhance our life, enable us to be more fully ourselves, to function properly as human beings, then I consider that these interventions are justified.
So, the question basically is: That would bring me to another point. As Christians we see this life as a preparation for the life beyond death. We believe that the life after death will be far fuller and far more wonderful than our life is at present. We believe that all that is best in our human experience, as we now know it, will be reaffirmed on a far higher level after our death. Since the present life is in this way a preparation for a life that is fuller and more authentic, then our aim as Christians is not simply to prolong life as long as we can.
The question therefore arises about the quality of life that we secure through these medical processes. For example, I recall when my grandmother was 96, the doctors suggested that various things could be done to continue to keep her alive.
This question smells so strong of the naturalistic bias that is so widespread today.
Though the main focus of BioLogos is on how God has created the world, it is no less important to reflect on how mankind should steward it—and how Christians in particular should respond to scientific evidence about our failure to adequately care for God's creation. The worldwide media attention on this encyclical is providing a key moment for the whole Church to reflect deeply on how science and faith come together to inform our efforts to steward God's earth.
Today we are excited to share the thoughts of Rev. Stay tuned tomorrow for final thoughts by BioLogos content manager Jim Stump. However, running two hundred and forty-six paragraphs in length, the papal statement also addresses other social, political, and moral issues related to the common home we share, not only with each other, but also with the other creatures who inhabit it.
In this post, I would like to explore the relationship between science and religion as Pope Francis describes it in this encyclical. He challenges us to be inclusive in our common desire to solve our ecological crisis: Please edit to add citations to reliable sources that support the assertions made here. Unsourced material may be disputed or deleted. I wouldn't say "religion demands no evidence", but rather "religion doesn't require evidence".
Obviously religious people would he happy if you can prove to them historical facts from the Bible or connection to God or anything like that. But the fact remains that as long as there is no evidence, you only have faith that the claims of the religion are true. Once the claims have been proven through the scientific process, the claims move to the realm of science and are just plain old reality. Sure, faith, by definition, can't be evidence-based.
Religion is something else though. You seem to reduce religion to a very dull status when in reality it's much more complicated.